SHC Extra: The Shangley Cup Finals 2018
The Shangley Cup Finals
Sweet Songjiang Showdown, folks!
What a party.
After both the A and B league boss battles were fought and the factory dust had settled, two teams emerged from the carcinogenic wreckage as champions of the 2017-2018 season. We had a great turnout for our grand finale and nobody – save for that one guy who missed out on the pizza – was let down by the fantastic atmosphere that filled the Songjiang arena this past Saturday night.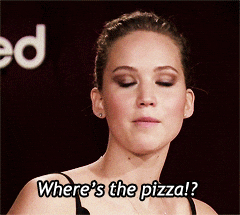 The air was electric as the buses unloaded one after another, releasing a Russell beer-fueled horde of players, friends, WAGs, Tinder dates, elementary school kids, and a healthy contingent of Manhattan's employees.
"These chicks are soooo cool! I wanna work at Manhattan's when I grow up!"
Everybody was amped for the action and ready to see how it was all going to play out, so no time was wasted swarming the stands to get a good vantage point for the colossal showdowns.
"Where the Hell did you get that thing?"
"Bro, it was under the bus!"
"…Who is it?
"I dunno. Some French tennis player, I think."
"Well put it the f@$k down – I can't see a damn thing!"
But eh, enough about that. Let's get to the action, shall we? Here's yer friggen' roundup:
---
B League Final
Puckhounds 3 vs. Northmen 0
The SHC B division final between the Puckhounds and the Northmen was the game our legions of diehard fans were waiting for. Early in the year both teams were undefeated for their first 5 games before the Puckhounds drew first blood, and they never looked back.  The hounds cemented contender status from draft night, stocking away beauty defencemen, cagey veterans, and a delicate sprinkle of crazed youth. 
They rolled through the early season with strong attendance and team play before a rocky home stretch – possibly due to coke-fueled, late-night antics brought on by overconfidence and 5:30 am hot pot sessions on game days. (It's Shanghai so no ones judging… let's just get to the game)
The first period was all about that sweet sweet tender-shine in the twine with Jackie "Chan" Chen and Casey, who just returned from his mid-season missionary trip to Uganda. 
Pictured above from L to R: "Buffalo Bill" Casey Chestergourd and Hyrbrid Baby Jesus
Gameplay was tight with David "Wonder Youth" Dunkerly and Mike "Long Reach" Dorris shutting down every Northmen chance that came their way.  We're pretty sure their ferocity was inspired by their fear of another French-Canadian verbal lashing at the hands of vocal D leader Michel 'Lasagna' Labrie. Tommy and Jack 'in black' Guo did their part by holding their ground and keeping things gritty back there by grinding out every Northmen rush. 
The 0-0 first half shutout left the packed crowd thirsty for some second half scoring, not to mention a few more Russell brews.
"Thanks for the huge help, Magnan!"
"Eh, no problem guyyyys, hon hon hon honnnnn"
The second half had the Puckhounds driving relentlessly into the Northmen zone.  Paul 'creme de la' Karam finished a stretch pass from Jason 'Milhouse Mussolini' McKelvey to net the first goal of the game.  The play resulted in dominant puck possession by the Puckhounds in the Northmen zone, which led to two additional goals by Sheldon 'Good thing my last name doesn't rhyme with anything vulgar' Hunt. 
(Editor's Note: What a fucken' beaut)
The Puckhounds ground out the final minutes and celebrated like the team on a mission straight from draft night. 
The cup was raised, beers were poured, and the crowd was kicked out in timely fashion to stagger back to Cages for some dodgy dodge ball and late-night antics.
---
A League Final
Vikings 6 vs. Dirty Blues 3
Folks, this was a physical game with both teams out for blood. And that should come as no surprise. The buildup to this showdown was in the cards for a few weeks, and we waited with bated breath to see how captains Jan and Jofa would attack each other in this dramatic face-off between former teammates. I'm tellin' ya, folks, this game had more melodrama than a Mexican soap opera.
(Pictured above: The riveting true story of Patrick Ruiz' conception)
The Vikings put 2 men on the forecheck early on to pressure DBs defence in an attempt to stifle the dangerous trio of Jawsnagel (Jan, Nagel & Newly) from coming through the neutral zone with speed. 
The Vikes' first line came to life and really went to work after some undisciplined plays by the DBs led to some generous power play opportunities. However, the stalwart defensive play of the Vikings' second line helped to force the dangerous 3-line-deep DB offence from gaining much ground.
"Friggen' like to see ya get by me NOW, Jan! heh heh heh. Oh, ya – yep he definitely went right past me. Now I feel right friggen' stupid." – Ryan Baerg
It wasn't long before the seal was broken and Tomas 'The Golden One' Simonsson sniped his first of the evening. Curtis 'Deadly in Dreds' Good  responded to keep it Even Steven, but not before Tuomo 'The Tank Engine' Salmi put the Vikes up by one before the half.

In the second half, Poppa Ritch 'SHAFT!' Schaafsma cashed in on his slush fund and took the Vikes ahead 3-1. Tomas, not wanting to let down a crowd, decided to do his part and notched another to make the score 4-1. Curtis Good a.k.a 'Mr. Mid-season pickup' wasn't feeling that, so he responded in kind, making it 4-2. Unfortunately for the DBs, Tomas 'the Terrible' decided to unleash another relentless onslaught and cap off the hatty, making it 5-2.
"ho ho hooooooo iz sat a camarahhh? Yahhhhh oh yah? yah! oh Don't take my peeecture, I'm not readdyyyyyy. You bettah delete daaaat Jä Jä Jä Jaaaa!"
DJ Jazzy Janzy did his damndest to bring the heat with a snipe in the second half to make it 5-3, but former teammate and Swedish bearded guru, Rowdy Roddy Rikard, put the dagger home, padding the lead to 6-3.
With so many players from the previous champion squad (Dirty Blues 2017) playing in the match, it was no wonder that both sides kept it classy all night. Big shout out to Janzy and the DBs for keeping the party going till the early morning at Cages.
Note: This was Ryan Baerg's last game in the SHC. His 2nd Shangley Cup in his third season. A remarkable run by an absolute beaut and stand up guy. He will be missed!
Note: Yofa and Rikard got to raise Lord  Shangley back-to-back. Damn Swedes.
---
The Legend of Lord Shangley Grows
The legend of Lord Shangley grows,
Though the tale is never the same.
From the bowels of Feiyang,
She rose;
Her honour ours to reclaim.
Her perennial ritual of passage,
Where the proven may lay their hands,
Drew the fans from near and far,
To the place where it all began.
The battles were well fought,
With blood and tears and sweat;
Lo, we honored our fallen brother,
Playing with neither fear,
Nor regret.
'Twas indeed a spectacle, Oh!
The stories they will tell:
Of the Vikings of Valhalla,
And the Hounds of Hell.
                                                                                                 –Songjiang Zamboni Driver, 2018
---
Editor's Note:
Well folks,
It's been one heck of a season for the SHC. We've had ups & downs, twists & turns, and even some good ol' fashioned lhs & last-minute outs. But through it all, the community stuck together and overcame all sorts of out-of-the-blue disruptions and setbacks to the schedule Jim Scotti spent more hours perfecting and negotiating than he'll ever care to admit.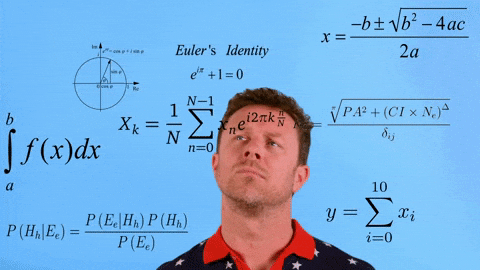 "Hmmmmm. So if I pay a hongbao to the zamboni driver, and double that amount for the scheduling girl, then pay off the GM, facility manager, Kunlun Red star, and government sports authority for the district, we should only need to increase league fees….. 200% next season"
We witnessed a big shift in the way we market ourselves thanks to Aaron Liu, Taggart Thompson and Midori Yamada, and made some amazing new partnerships with like-minded sponsors thanks to Cole Paterson and Mike Custer. We got involved in the wider sports community and continue to grow every week with new networks and contacts that will further strengthen our resolve as an organization – and our integrity as a community – thanks to Matt Whately, Stu Chan and Mark Simon.
Most importantly, however, we threw the biggest parties we've had in years, and did our damnedest to make sure every member of the club had the time of their life playing hockey out here in the middle of a country… well… not exactly known for its hockey. Hilariously, no matter which franchise seemed to be rocking out, the goalie squad led by Brett Syer and Barry Roe always seemed to augment the shaker with a healthy contingent of tenders. That is of course in addition to their making sure we always had goalies for games and shinnies.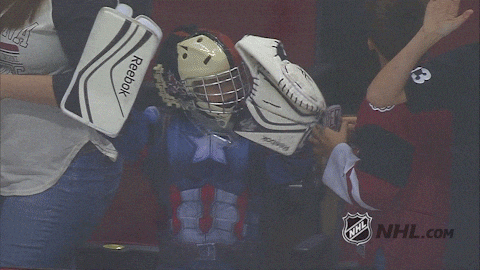 Speaking of shinnies, if it weren't for guys like Hans von Meister and Peter Helenius, it's hard to say whether we'd be organized enough to play pick-up hockey at all. And don't get me started on the amount of time and energy it took out of Peter's life finding refs for all the league games.
Now, every year we seem to lose 50-60 members to the game of life. But lo and behold, every year we somehow get those numbers right back up. This year was no different. We had a lot of turnover and a lot of question marks at the beginning of the year, just like we will next year, and likely the year after that. The reason I bring it up is because it's important for everybody to understand that we're as grassroots as it gets – every year somebody new steps up to take on a huge role in our community. We share the burden of maintaining what the SHC is, so everybody ought to know:
We'll be losing a lot of good guys this year.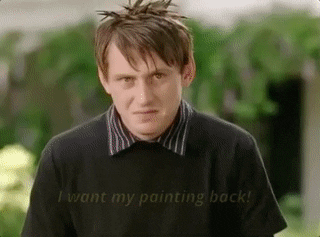 This club is only as good as the people in it, and unfortunately for us, we'll be losing a lot of key members for next year's season – both on the captain squad and on the exec team.
Before long we'll be opening nominations for elections. And we need dedicated people to make this machine work, so start thinking about who you'd like to nominate for a position on the exec, or whether you'd be willing to take on a team captaincy (if it's required). We'll keep you updated in the coming weeks, so keep your ear to the ground. In the meantime, keep yer' stick on the ice.
Kind regards,
Shane